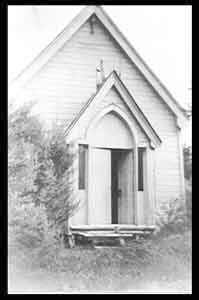 Kuaotunu built a church, St Columcille's, in 1893. Kuaotunu was then a goldmining town of about 2,000 inhabitants. The church cost 100 pounds to build, and was opened free of debt.

The Coromandel County News of Tuesday January 17 1893, records:

The material for the Roman Catholic Church at Kuaotunu arrived there on Friday last, and is being cartered from the beach to the site, near the public school.

In 1954 the building was dismantled and re-erected at Tairua.